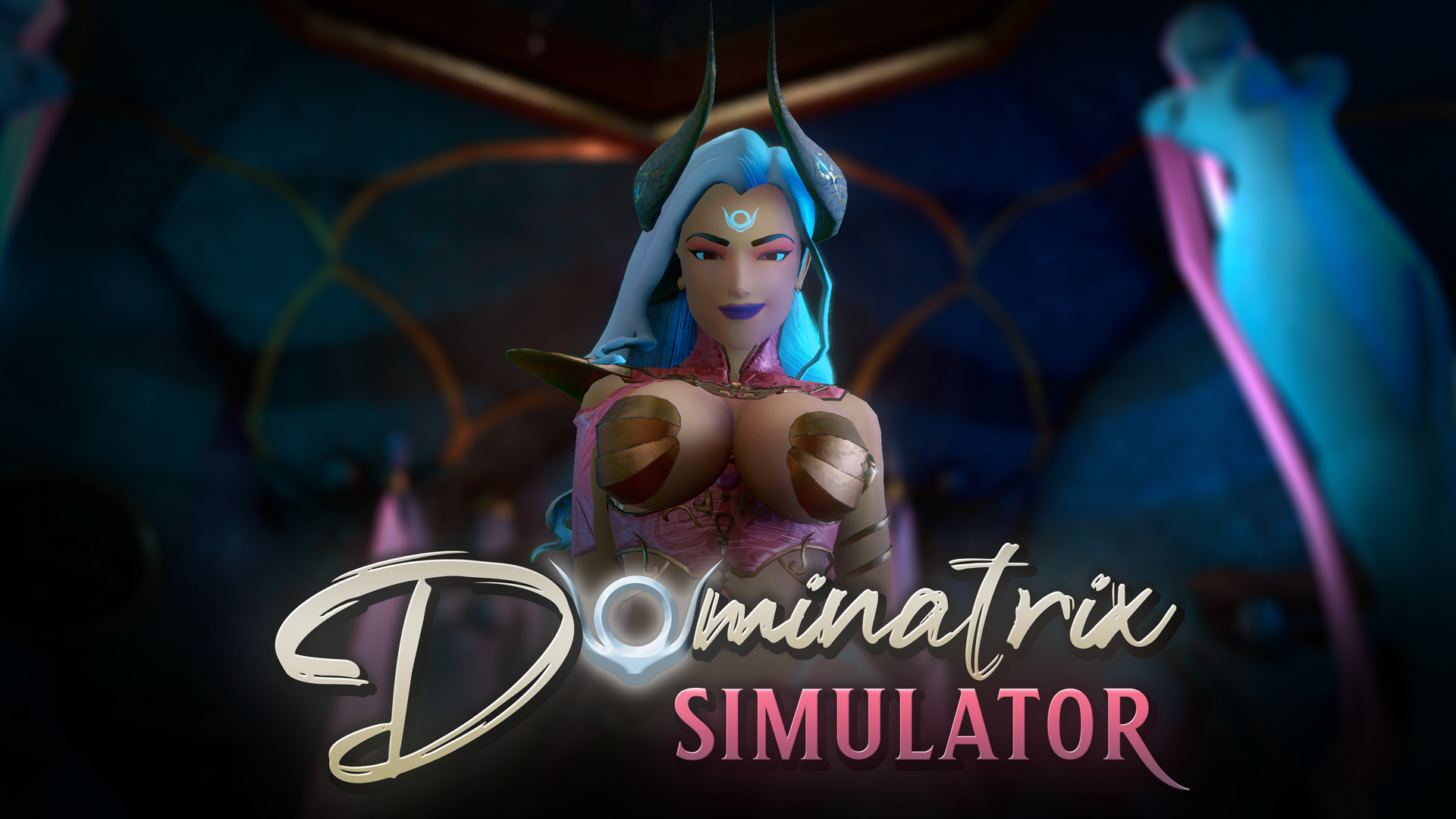 Dominatrix Simulator: Threshold
Hello to all our fans and players of our game!
We are long overdue to share with all of you where we are with game development and when you can expect to receive new content. To help explain this, we also feel it's important to share with you some of what has been going on with us as developers. For a more detailed update, please read to the end. For those who just want the highlights, we'll start with those first!
Highlights:
Dominatrix Simulator release coming August 15, 2022.
New content will be minimal, but there will be new scenes to play, as well as new music, new animations, and several bug fixes.
Scenes with The Divine Engine Pragma and Enforcer Furia will be playable in alpha state, along with the first introduction of a Mistress 'walking' in game.
New builds to come bi-monthly.
Devilish Domina is now full-time on the game and will be managing the regular release of content and fixes in a new release every two months.
2022 has been a difficult year so far.
A number of extreme obstacles hit the developers, Deviant Dev and Devilish Domina, in the first six months of '22, slowing down development and exposing players to risk. These are resolved (you can read more below), so we expect things to get back on track for the last half of the year.
Detailed Updates:
Personal challenges.
In December, 2021, Deviant and Domina (real life partners) began a journey to move overseas from New Zealand, their home for the last 6 years, to find a new home back in the United States, their home country.
Just at the end of January, Domina had a significant health crisis that required serious intervention involving a risky surgery and took several months to recover from. She is now in extremely good condition and her recovery has gone exceptionally well.
During her recovery, a Discord hacker took over her account and wiped out the game's Discord community, took control of the game's Itch account, and attempted to divert game proceeds to their own personal account. The hacker also uploaded a corrupt file to Itch. The developers and their Discord moderator team worked feverishly over 48 hours to block every attempt the hacker made, take back control, and rebuild the Discord server. To our best understanding, player impact was extremely minimal, but the risk was terrifying to encounter.
Further complicating matters was the challenge of finding a place to live. Just one week after moving into a place, their next door neighbor was shot and this kicked off a series of short-term moves while spending great amounts of time and energy looking for a safer, more permanent home.
The devs can now, with relief, share that they are in their final stages of moving to a permanent home and expect the difficult challenges to be behind them.
Game progress.
Though development has been intermittent, progress has been made in the background and you can expect regular releases to come more frequently.
In leaving New Zealand, Devilish Domina chose to take a sabbatical from her career to focus full-time on the game. This will include managing the asset pipeline, writing and voice acting stories, engaging frequently with the community, and providing creative direction to content developed for the game.
Two new Mistresses will have content to be released.
Playtesting for the Introductory scene for The Divine Engine Pragma is underway with Patrons - This scene will introduce her to the player and give her a chance to inspect them as a potential new specimen for her collection! Pragma is a robotic AI Mistress, who will focus on fucking machine endurance, mind games, and body modification.
Recruitment for a new voice actress for Enforcer Furia begins the 1st week of August - two scenes introducing Furia and providing a glory_hole task for players are created and need a Latinx voice actress to bring her to life.
New art assets.
Our resident artist, Just Jeff, has been pulled away on other projects for almost a year, but is now back on board creating additional art assets for our game.
The first is the completion of a brand new, never before discussed, character named Ereshkigal. We don't want to give too much about her away, just yet, but you can expect to see some sneak peaks of her in the near future.
For now, Pragma's intro has a placeholder fucking machine, while Just Jeff whips up something perfect for our game.
New musical compositions completed.
For the past year, we have had a music composer, Fflewddur Fflam, creating unique sounds for each Mistress. Each one has their own unique origin, style, appearance, room, and mannerisms (not to mention their specific kink preferences), so we knew music was also key to creating their unique vibe.
Cues have been completed for each Mistress with scenes currently in the game: The Goddess, The Headmistress, Mistress Yuki-Onna, Mistress Nega-Yuki and Ms. Treatment.
New music will soon begin for Pragma and Furia!
New animations in testing.
We found hundreds of amazing mocap animations that we are testing and evaluating for using in the game.
Because of this, we're really excited to share that we will finally have a Mistress walking in a scene, which we hope will be the future of adding more NPC motion to the game.
Language translation.
We have been honored by non-native English speaking players to receive some help fixing our machine-generated language translations. This includes French, Russian, German, Spanish and Brazilian Portuguese. These are in various states of improvement, which we hope to be able to share soon!
Get Dominatrix Simulator: Threshold