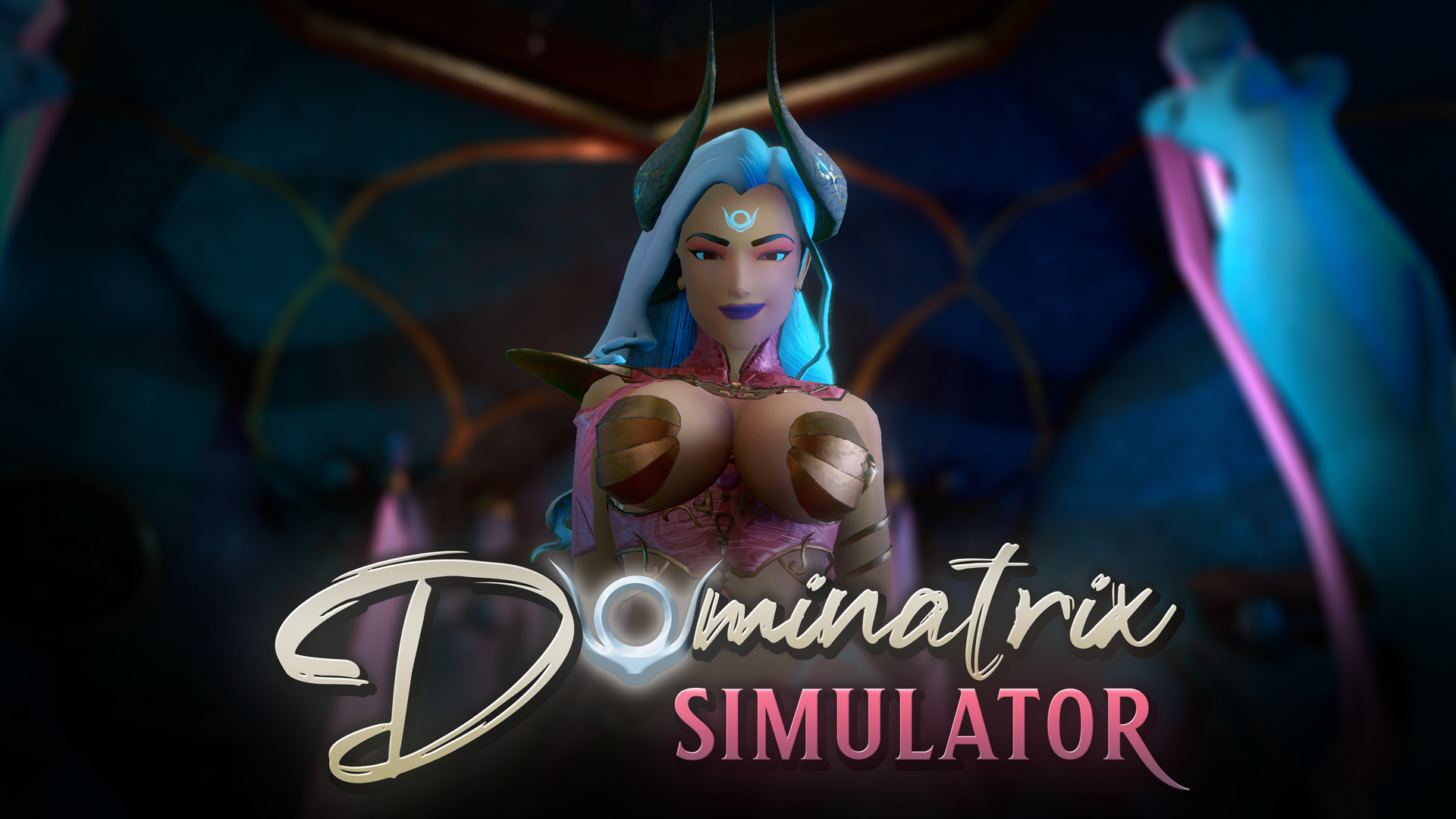 Dominatrix Simulator: Threshold
Updated Release Now Available
---
We have been working hard the last few weeks to complete the DomSim tutorial with all of the art, music, and scenes fully implemented.
We've created a clean build with no broken links or phantom content. To package things up, nice and neat, we've made sure this version has an 'ending' ... and boy is it in an ending! Come face to face with our larger than life, omnipresent Goddess who has been checking in on your behavior and then get neatly deposited into our new credits scene!
Tutorial now includes:
1. New ending scene with the Goddess - fully voiced, with sound effects
2. Gender selection - choose your moniker, your body, your sex organ, and your feedback voice
3. New credits scene with Patron names
4. Fixes for recognizing kneeling for different heights and feet kissing
In the works for the next release:
1. Alternate reward scene with the Headmistress
2. Animation clean ups (those are being worked on now)
We hope you love this build as much as we do! Let us know what you think!
Files
Dominatrix Simulator
5 GB
Version 1.0.1
Feb 14, 2020
Dominatrix Simulator Demo
1 GB
Version 1.0.1
Feb 14, 2020
Get Dominatrix Simulator: Threshold
Comments
Log in with itch.io to leave a comment.
How much more is in the full game compared to the demo?
Hi! Thanks for your interest in our game. Quite a bit actually. The demo is a single scene with the Goddess (appx 8 mins long). The content available for purchase constitutes 85% of our tutorial and introduces 3 other Mistresses, as well as an opportunity to play a punishment spanking scene. It's about 45 minutes long.

The remaining 15% we are finishing play testing and refining are two possible 'reward' scenes. The addition of these will complete our tutorial section.

From there, we will work on adding in normal game play content that allows for variation and randomization and new scenes.
Thank you for the reply. I'll definitely buy it when I get the money then!
I wasn't expecting much from the demo, because most 18+ vr games are not exactly great, but it really surprised me how well it worked.
This is the best VR "sex" game I've seen. I really like what the game has to offer so far. I like the posing gameplay and the voice acting the most, very well done. I hope to see more content soon.

Thank you so much for trying our game and the words of encouragement! It really motivates us to keep working!
Hello! There is about 45 minutes of content right now. "Losing" with Nega is where it currently ends. We are finishing up two new scenes that we hope to add soon, which will expand play by about 15 minutes.
So when should we expect an update?
Hi! Thanks for checking out our game!

We are currently testing and refining both of the new scenes we have planned to add to Dominatrix Simulator: Threshold - 1) Adding in a previously Patrons only Forced Sex reward scene with Nega Yuki and 2) an alternate ending Exhibitionism reward scene with the Headmistress if you tell Nega "no" to spending a reward with her.
We hope to be finished with testing in the next couple of weeks!