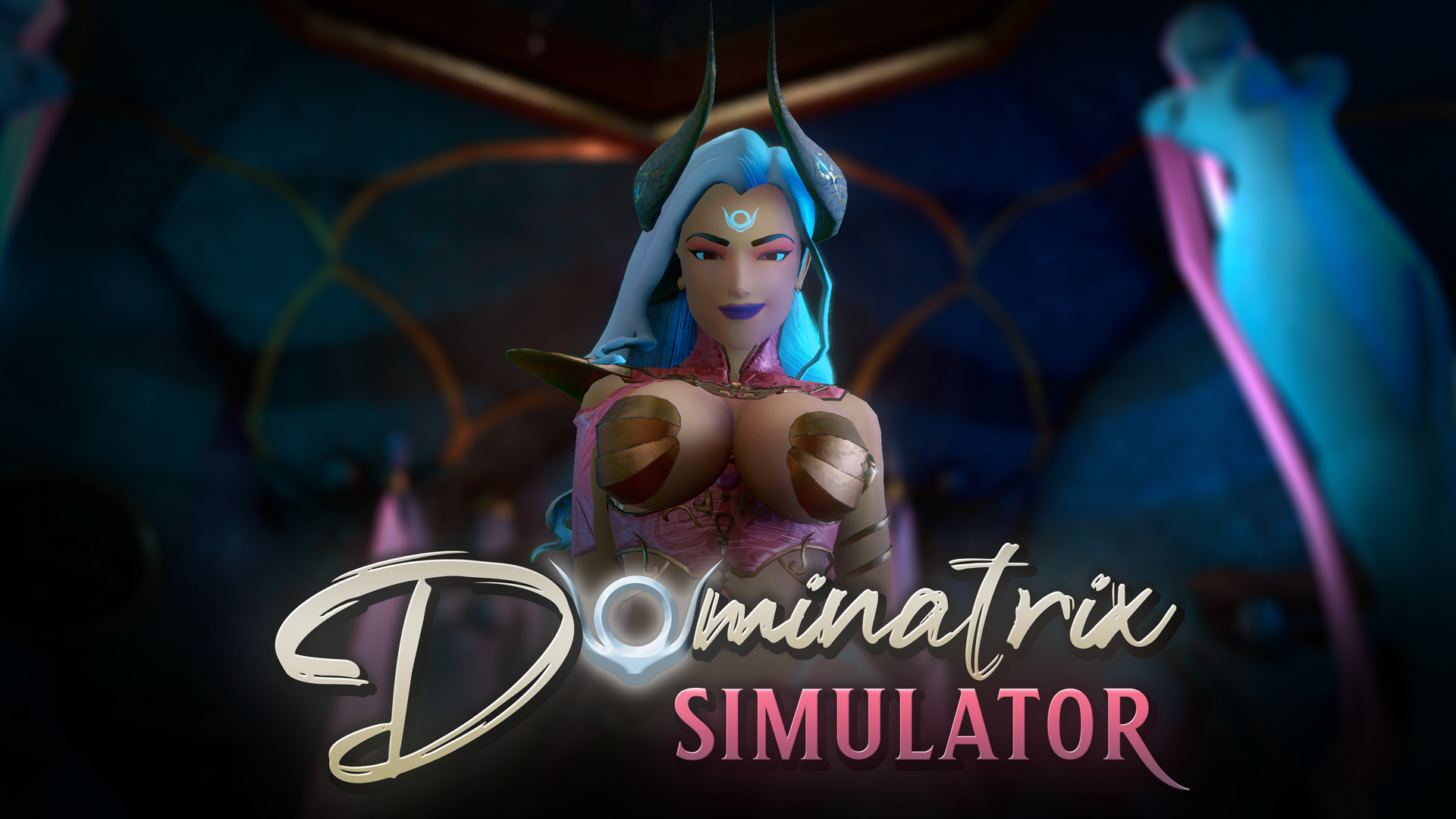 Dominatrix Simulator: Threshold
Halloween Release - DomSim v 2.0
---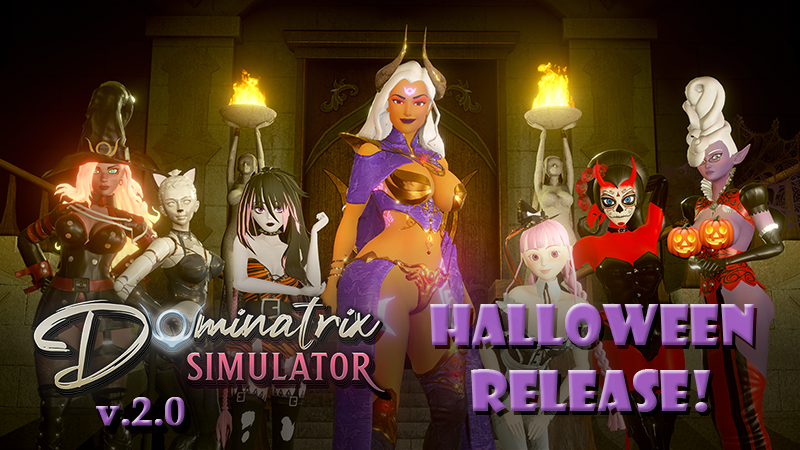 After two hard years of squeezing sexy game development in around real-life responsibilities, we are proud to bring you the Early Access release of our Full Game Play Loop.
This release showcases the intent of Dominatrix Simulator as a game that gives players license to explore their kinks with their favorite Mistresses and triples the available content.
We can't think of a better way to celebrate this release than by dressing up our Mistresses for our favorite spooky holiday (costumes in game until Nov 10)!
How the Full Loop Works
After completing the tutorial, players can choose the Mistress they want to visit and enter her "Hub". In the hub, you will be greeted and asked why you are visiting her.
Depending on how you answer, a task, punishment, or reward scene will begin. When you complete a task, you will be given either a punishment or reward based on your performance. You should always have to pay off punishments before you can receive a reward, but if you're not ready to be punished, you can still do a task.
Placeholder Content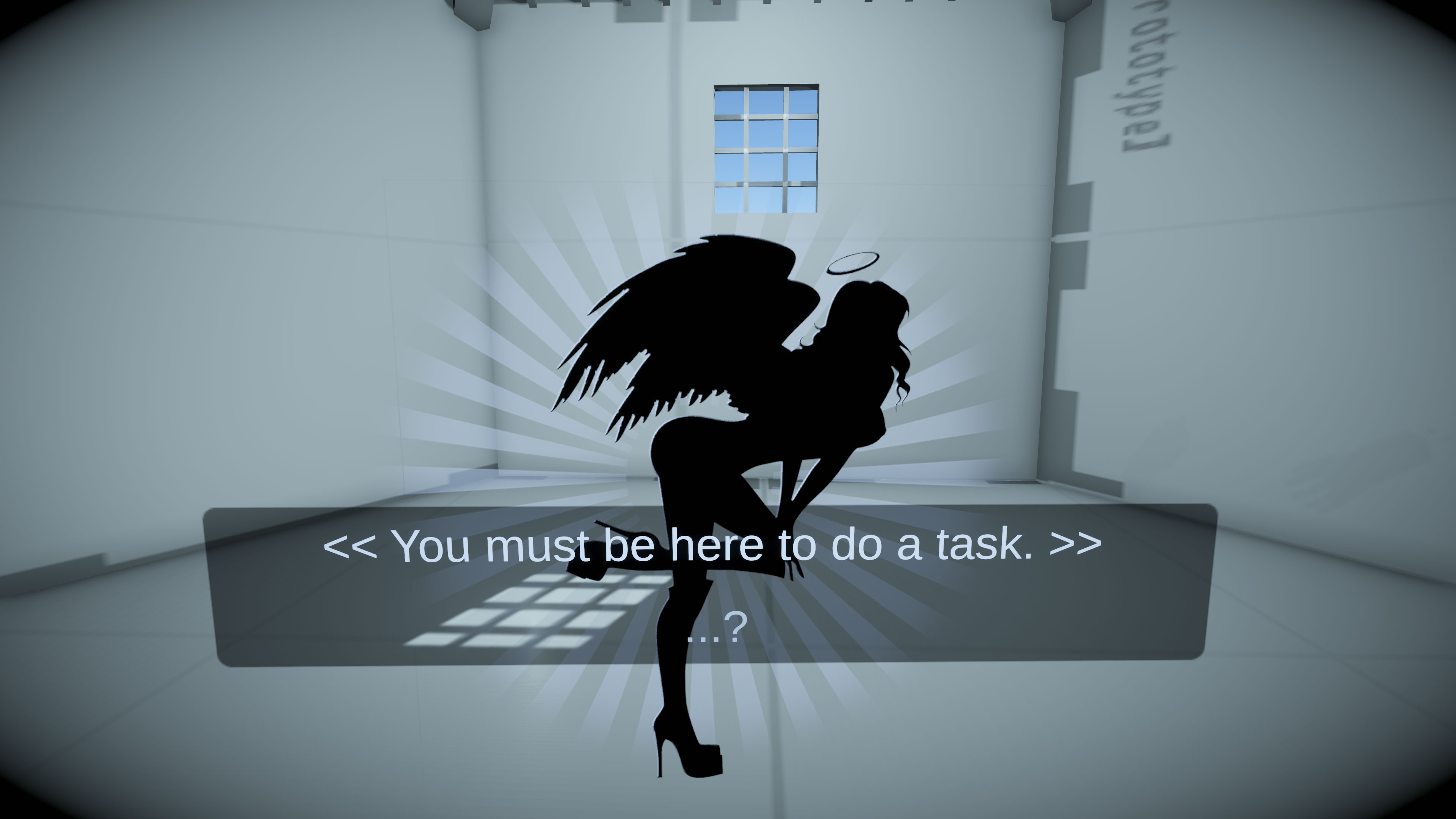 All of the content previously available only to Patrons is now included, as well as placeholder scenes for unfinished content.

Placeholder content includes temporary rooms, placeholder silhouettes for Mistresses, subtitles in place of dialog, and the ability to answer yes / no to simulate how you performed in a scene. These are in place to demonstrate how the full gameplay loop works and that the underlying code is working the way it should.
New Scenes
A series of new repeatable scenes have been introduced, allowing you to truly experience what it feels like to be trained to perform, rewarded for doing a good job, and punished for displeasing a Mistress. Several of these scenes get progressively harder as you play them, truly challenging how well you can obey!
- Headmistress - Hand Signal Training (high protocol)
- Mistress Nega-Yuki - Reward Edging (humiliation, foot worship) & Teasing (crotch worship)
- Mistress Yuki-Onna - Puppy Play Training, Spanking, Milking (pet play)
Save/Load
To continue your progress between play sessions and keep those Obsidians and Bloodstones you have yet to spend, your game will now automatically save. There are profile slots in the journal if you want to start a new game from scratch. (Look for the bookmark with the 'save' icon on it.)
This is a new system, so be sure to let us know if you find any quirks with it!
Preview New Mistresses
And finally, all nine Mistresses for the full game are represented here in their various states of completion and you'll find hints as to what the Mistresses yet to be released might be like.
Files
Dominatrix Simulator
5 GB
Version 2.0.0+99
Oct 25, 2020
Get Dominatrix Simulator: Threshold