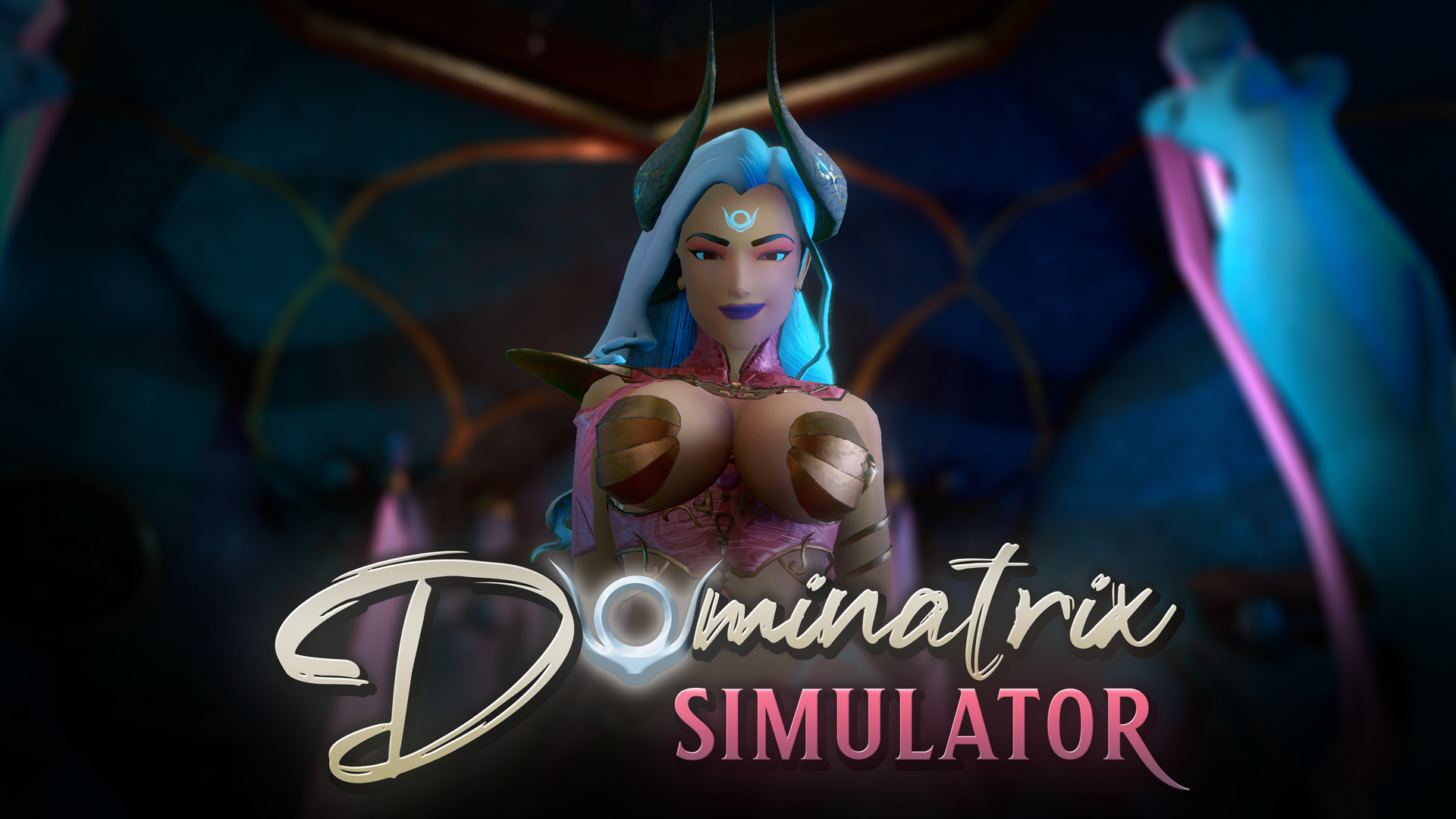 Dominatrix Simulator: Threshold
Exploration and Ms. Treatment! - DomSim v2.1.0 Release
---
We're excited to bring you a new release for Dominatrix Simulator: Threshold.
This release introduces a brand new Mistress, though you've met her before - In response to community requests, you can now spend time with Ms. Treatment - our red-skinned devil and my Devilish Domina avatar!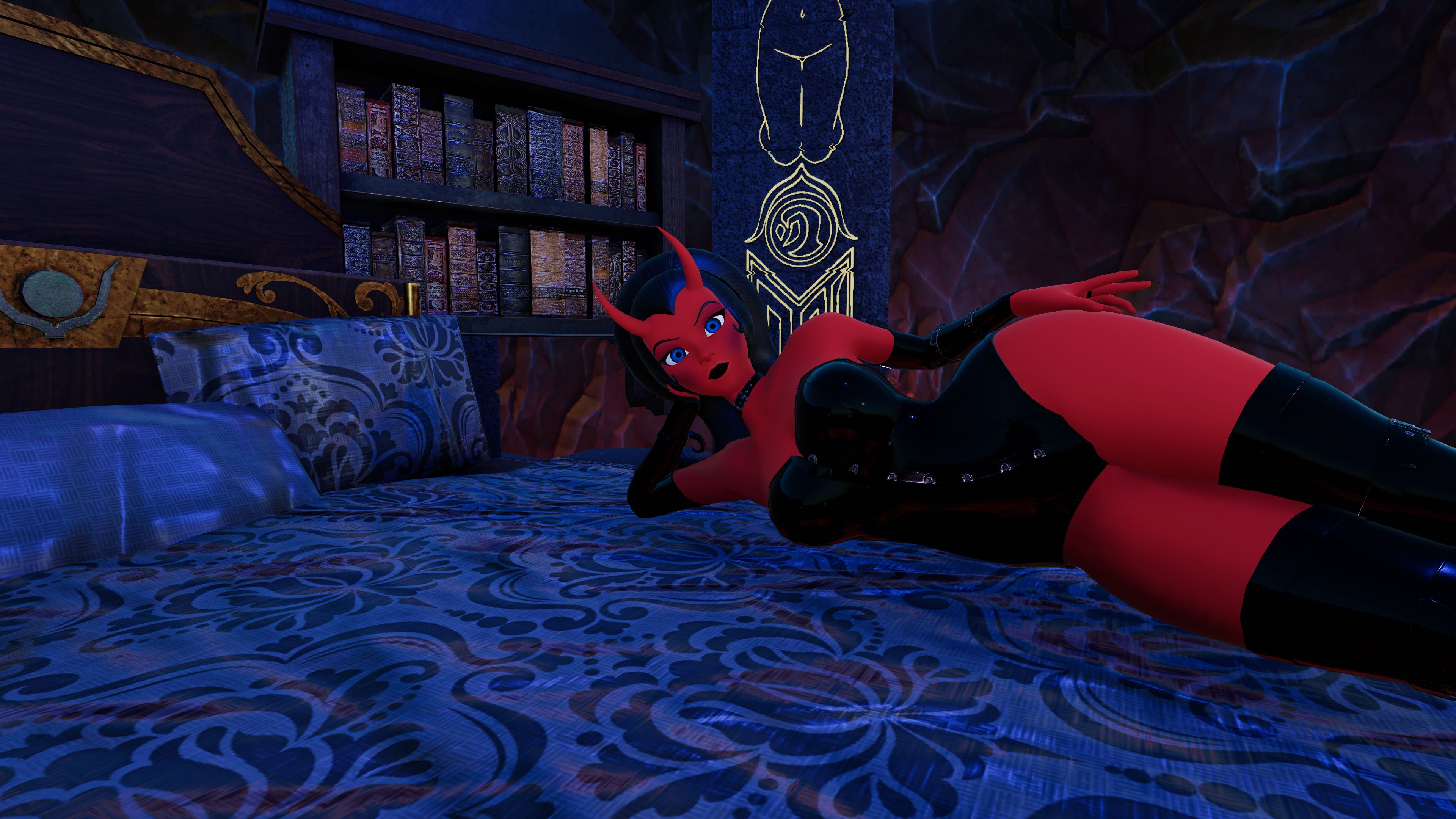 As your in-game therapist and teacher, Ms. Treatment makes a point of checking in on you to see how you're doing. She wants you at your very best, after all. In this release, you'll get introduced to her in a short scene, as well as have a chance to get put into the right submissive headspace before you serve others. She also offers meditative sessions where you can lay back and relax as she comforts and soothes you.
In addition to meeting Ms. Treatment, you can now experience an improved game flow.. When you exit the tutorial, you'll no longer go through a credits scene before you can continue playing. Instead, you'll go straight from the hands of the Giant Goddess to encountering Ms. Treatment. And from there, you can freely explore the Entryway using our new teleport points and interactive doors! Each door is uniquely themed to the Mistresses and those still in progress are clearly labeled with 'caution 'tape.
You'll find a few more improvements like Russian language support, new music, and some bug smashing!
We hope you enjoy the experience. As always, we'd love your feedback and ideas of what we can do to make things better!
Features:
When you exit the tutorial, you will go straight into the game without encountering the credits scene

Credits scene moved to its own room found during exploration

Now you can explore the house!

Explore the entryway and organically discover Mistresses

Each Mistress has her own themed doorway

Mistress doors are now interactive!

Mistress doors now denote if they have placeholder content with 'under construction 'caution tape

You can now exit each Mistress 'room after entering if you change your mind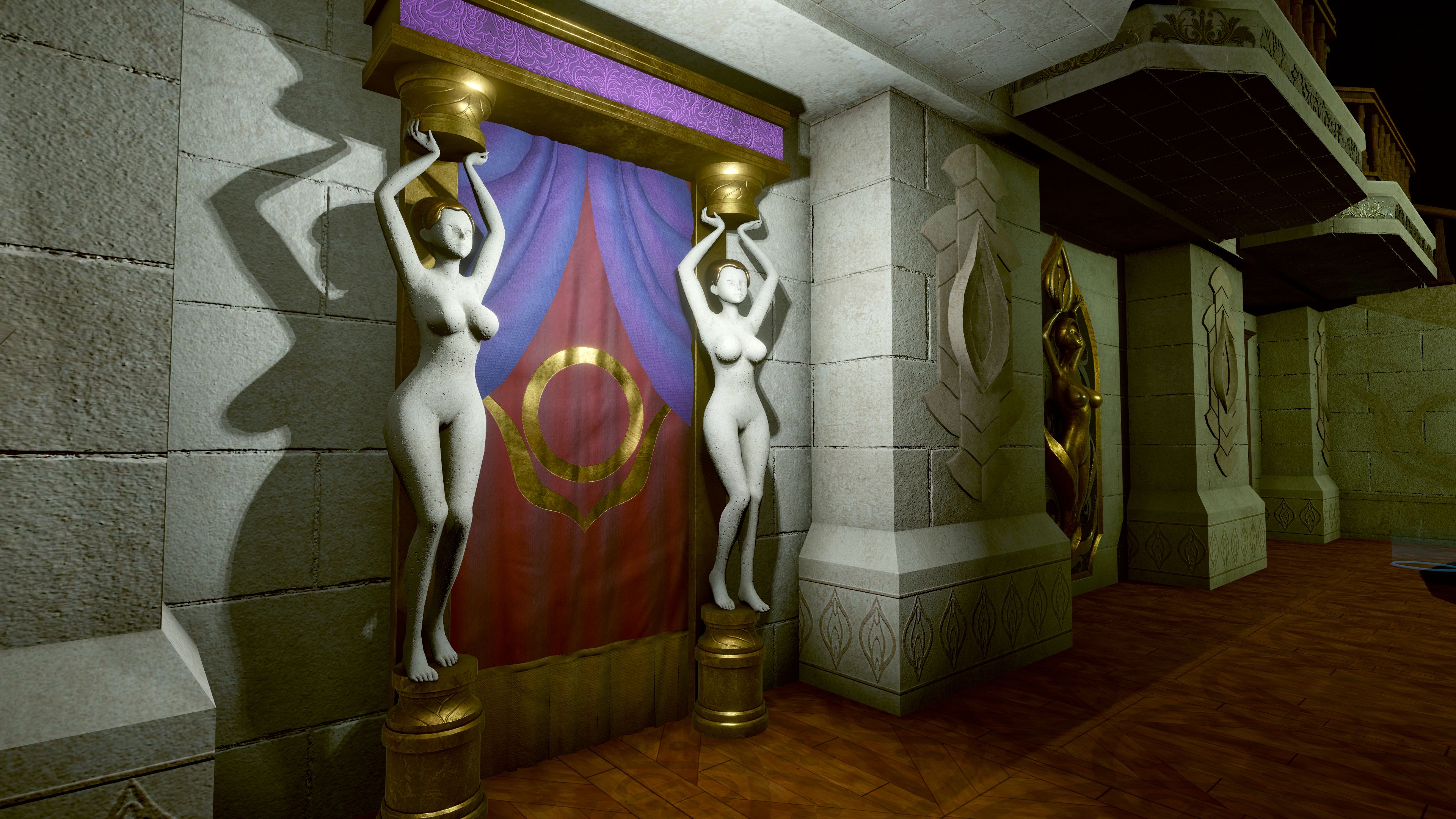 NEW Character - Ms. Treatment!
Ms. Treatment introduction at end of the intro

Ms. Treatment will now greet you in her room

Ms. Treatment now supports sessions as tasks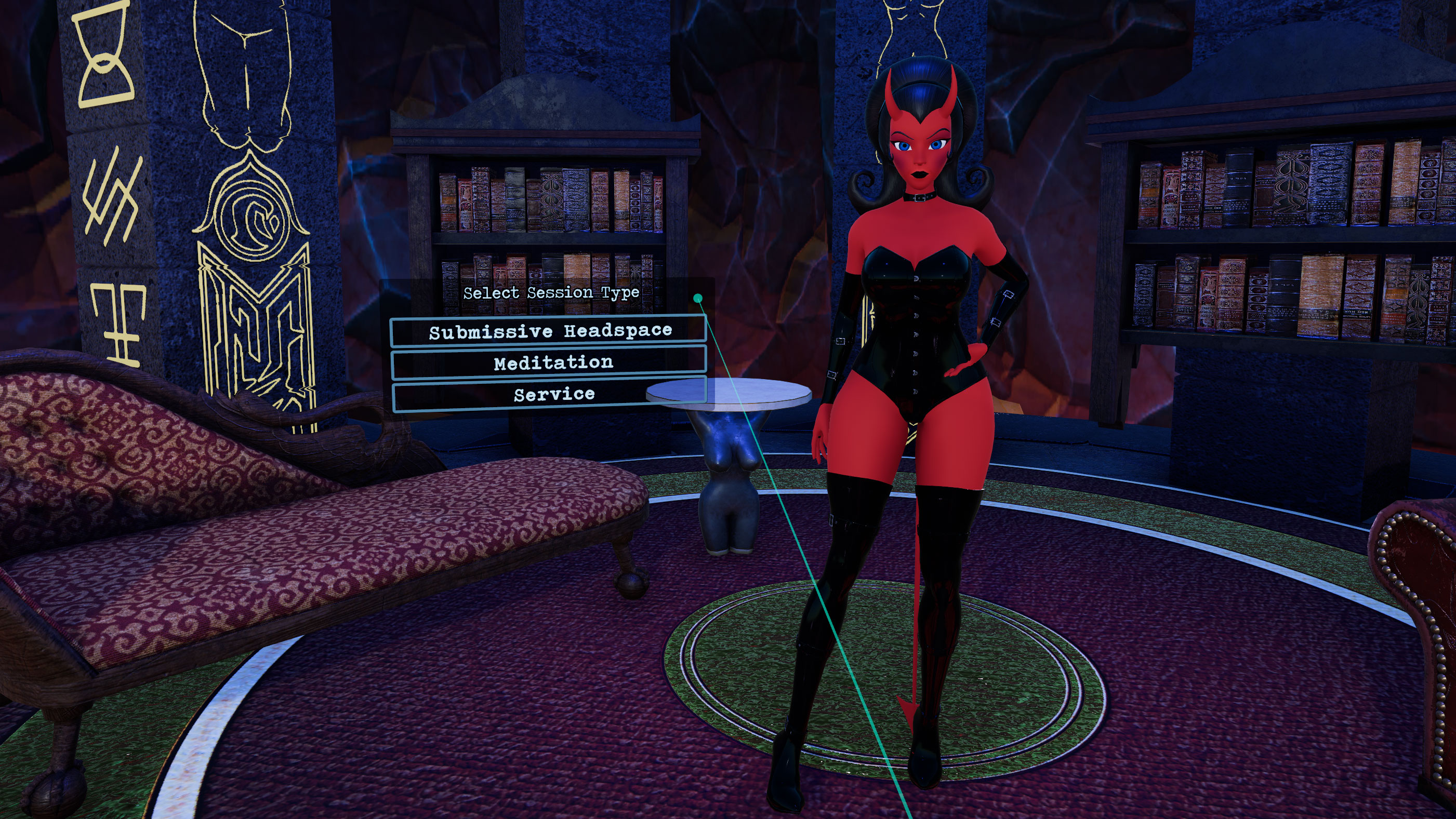 NEW Mistress Nega-Yuki Scenes

(when rolling 2 skulls aka Light Punishments)
Blackmail Photoshoot!

Boot Worship! (VO coming soon)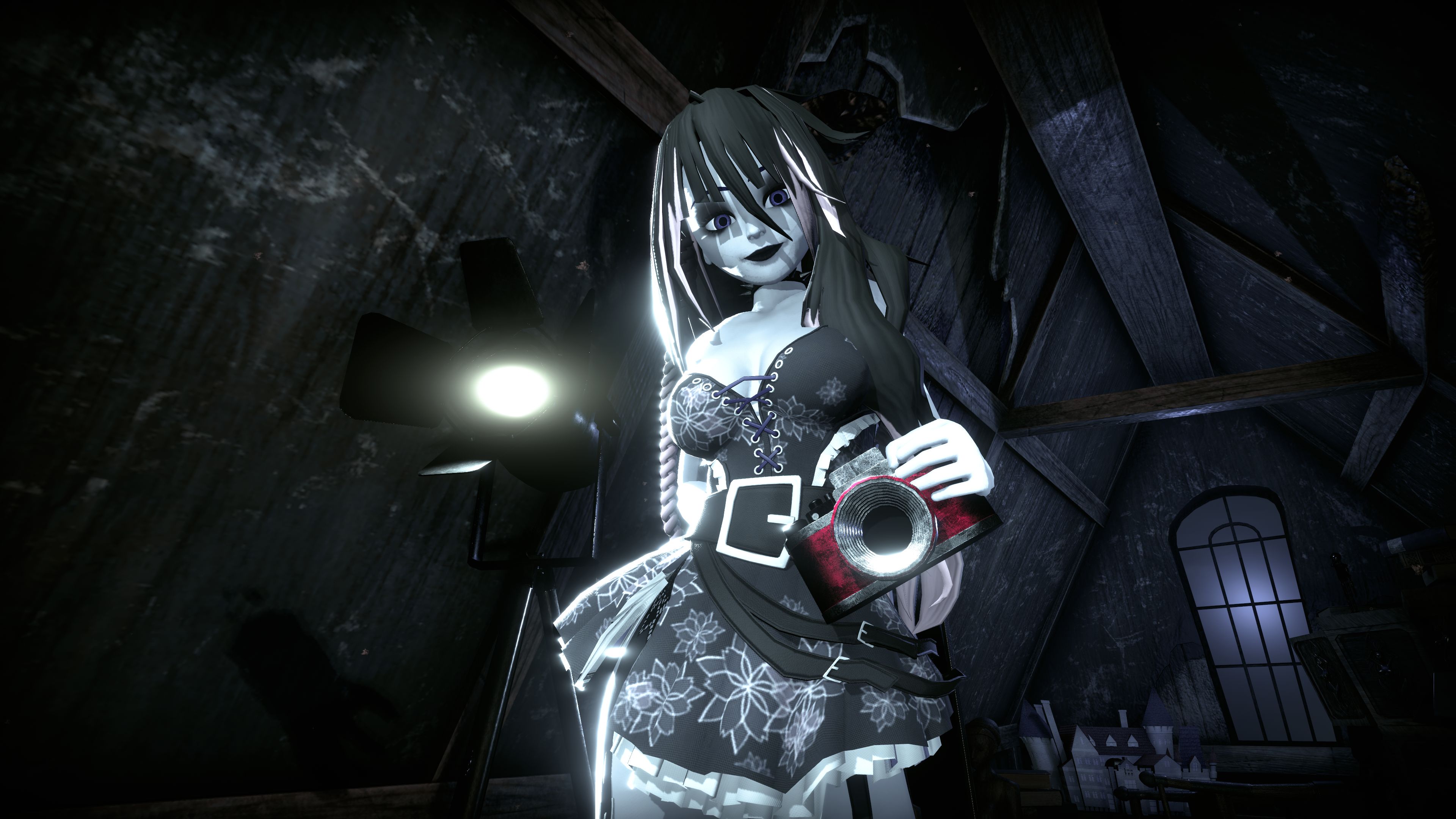 Extended Goddess Music

Headmistress Hand Signal Music

Yuki Reward Music
Localization Improvements
Localization language is now auto-detected from the system

Russian Translation by Elikuz

Improved Localization Text - Russian subtitles now takes gender-specific references into account even when English VO lines don't distinguish one another
Fixes:
Visual improvements to Nega and Yuki models

Nega will now properly 'caress 'the player

Crowd is now more audible in Theater

Fixed typos and improved animations

Fixed issue with Nega's dice sequence when a player rolls all blanks

Updated credits

Updated subtitles
Known Bugs:
Facing is often incorrect when entering Mistress rooms
Files
Dominatrix Simulator
5 GB
Version 2.1.0+145
Jun 13, 2021
Get Dominatrix Simulator: Threshold