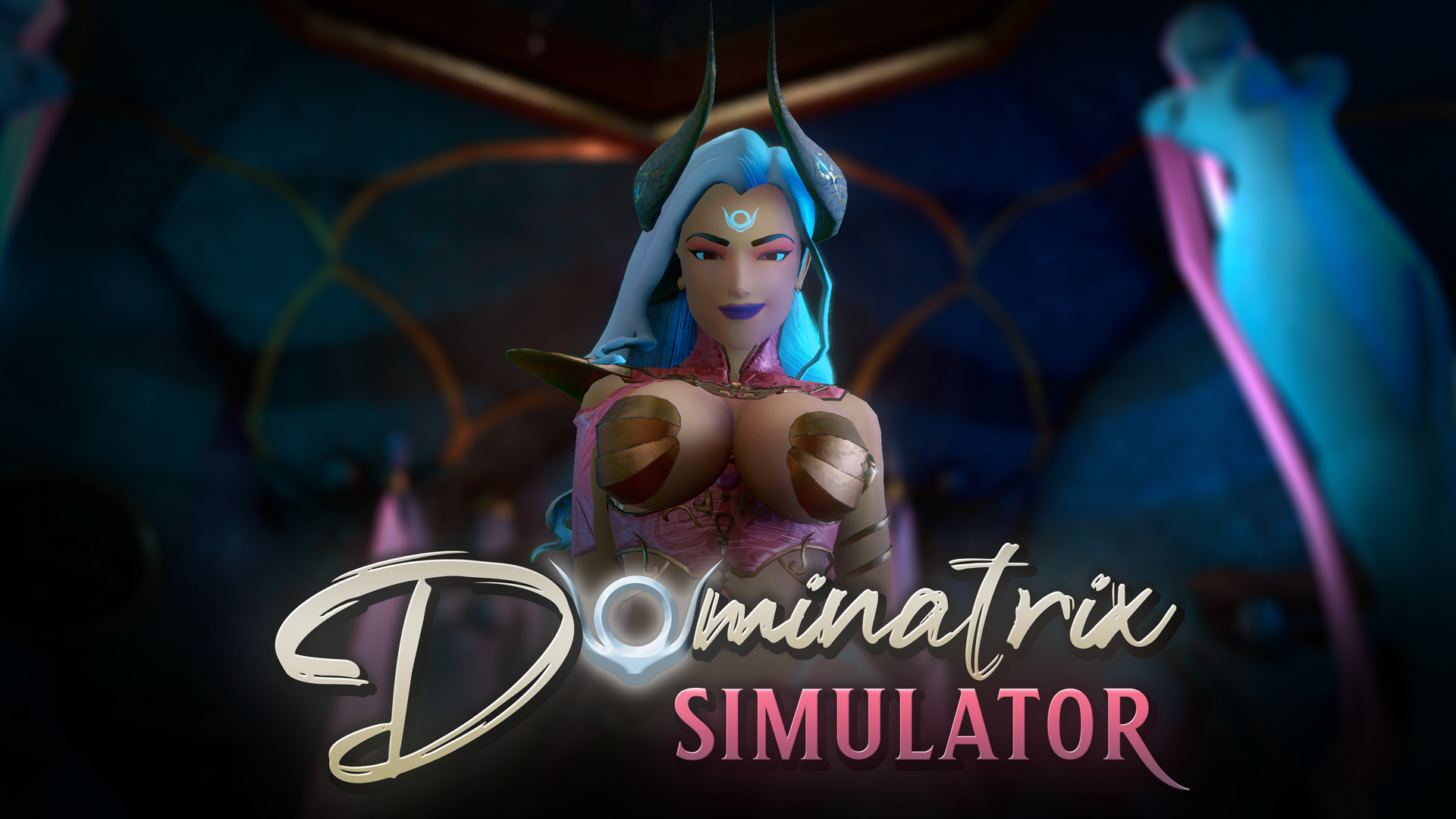 Dominatrix Simulator: Threshold
​ Dominatrix Simulator v2.2.0 - Rewards Only is Here!
---

To celebrate our 3-year anniversary, we're releasing rewards only in this build!
Enjoy rewards with Yuki and the elusive Goddess!
We're introducing a brand new feature, a tempo minigame, where you can pleasure Mistress Yuki-Onna with your tongue!!
In addition, you now get the chance to play two different reward scenes with the Goddess: one where she has one of her slaves pleasure you with their hand (Serviced) and another where the Goddess instructs you on how to masturbate for her (JOI).
In addition to these reward scenes, we've made some other improvements:
Bugs:
Fixed a bug where the Headmistress was floating off the theatre floor

St]ones no longer disappear when you enter the credits scene
Enhancements:
Added arrow keys as an option for controlling keyboard and mouse

Added the ability to play the Sex Toy scene with a penis or a vagina
Translation:
Human translation of German (most of the older content)

Human translation for French (UI only)
Thank you all for your ongoing support and patience!!
This last update took a tremendous amount of coding work in the background to make the cunnilingus minigame work. It required Deviant Dev build a whole new system to run it that had to be integrated into the existing code that runs the game, as opposed to enhancing what's already there.
What's great about this is we can now create a whole new range of content using this minigame system, such as cock sucking for futa fans, performing tasks like fanning or dusting, and licking feet!
We hope you enjoy!!
A developer's side note: Deviant Dev and Devilish Domina are the two-person development team bringing you Dominatrix Simulator. They are currently in the process of moving countries, which means they have more life distractions than normal. Even so, they are still putting in time around life and work to get new content into the game with a plan for Devilish Domina to move to full-time game development after their international move is complete.
Files
Dominatrix Simulator
5 GB
Version 2.2.0
Oct 25, 2021
Get Dominatrix Simulator: Threshold